I wanted to share with the club some awesome really awesome news about our company! Last week I received an email from the Tropical Aquaculture Lab at the University of Florida explaining that our foods had produced great results when fed to fish ranging from Bartlett's anthias, tangs, butterflyfish and emperor angels in the lab. After those feeding trials our name was passed on to administrators at the Rising Tide Conservation Program. This program consists of breeders, aquaculture facilities and scientists working at the leading edge of captive breeding efforts to help advance our hobby. These people are THE future for captive rearing of marine fish and are making a difference. LRS was asked to become a sponsor of the program to supply food and tweak as necessary to get the desired results for breeding. Also note that these scientists will not fall for fancy marketing or gimmicks so LRS is going to get a "no holds barred" review when they feed our foods to the fish and examine the egg counts after spawning! Creating a food that boosts metabolism so captive fish will spawn without fouling the water is no easy task, but LRS seems to have dialed it in pretty well. You recall the G. personatus project debuted at MACNA last year? This is the next step...
We have been getting great feedback from many aquaculture facilities who have switched to our foods over the past months. Word is really starting to spread through the hobby about how our probiotic foods DO make a big difference in the quality and quantity of eggs when fed to the broodstock. Take a look at these quotes recently posted to our Facebook page.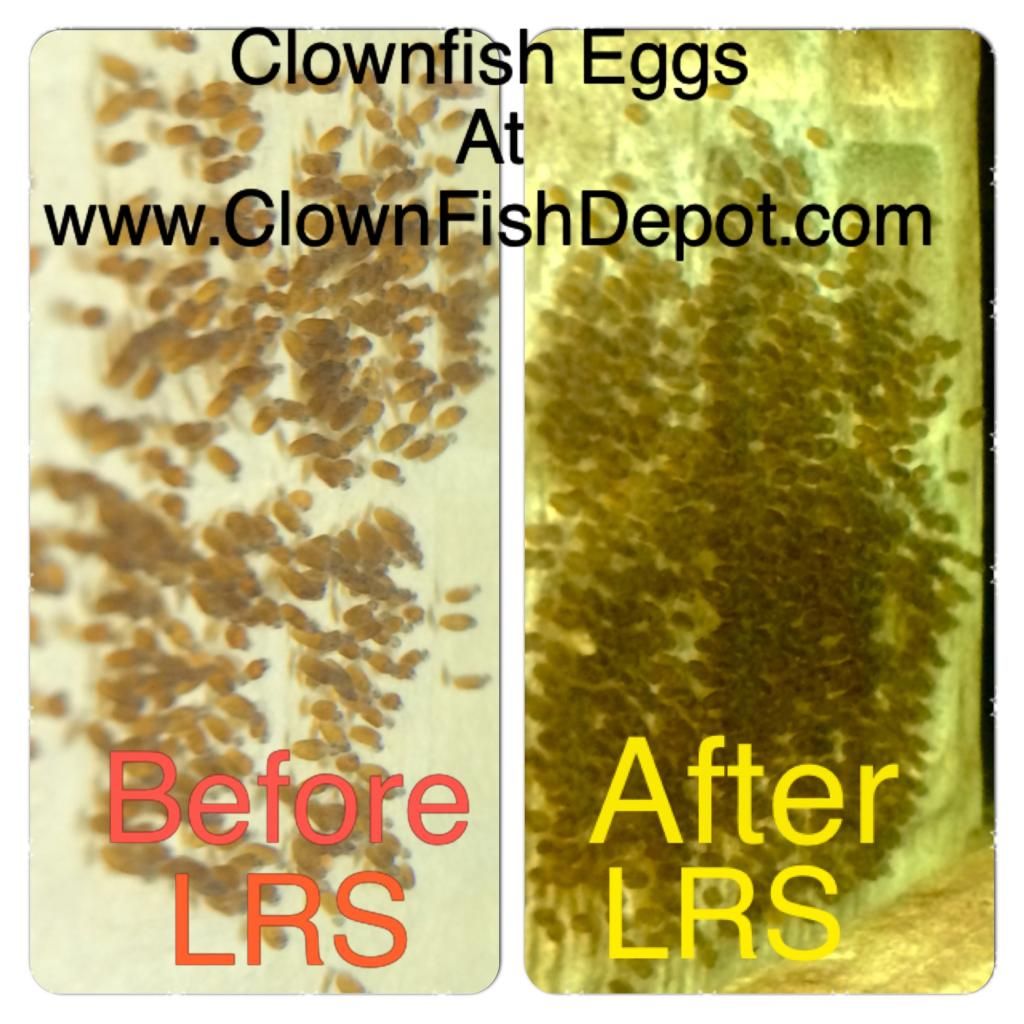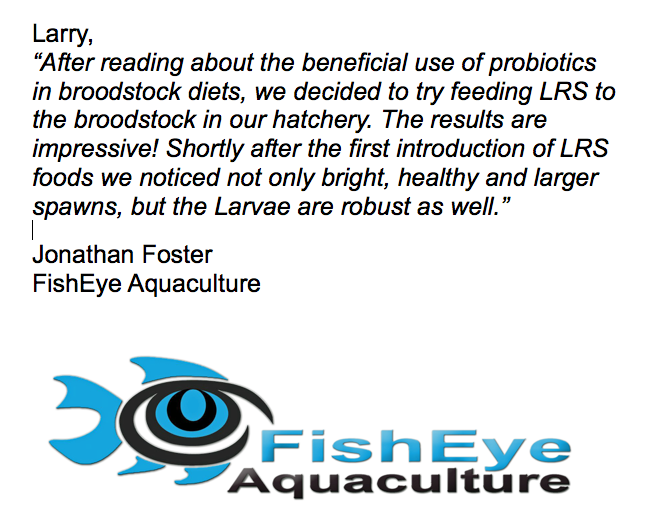 In addition we have been supplying the US Fish and Wildlife facility in Edmonton, NC with our foods for almost 2 years where they have had great success feeding LRS to their juvenile fish.
Thank you for reading about our progress as LRS advances forward supporting captive breeding efforts to help our hobby. After sponsoring the G. personatus project this past year we look forward to exciting developments with other fish being bred in captivity.
The good news is that the same foods described above can be found in the freezer at your local fish store by searching our dealer map at www.ReefFrenzy.com
Thanks as always,